Nikola Tesla's 165th birthday
Posted:
12. 07. 2021 - 9:28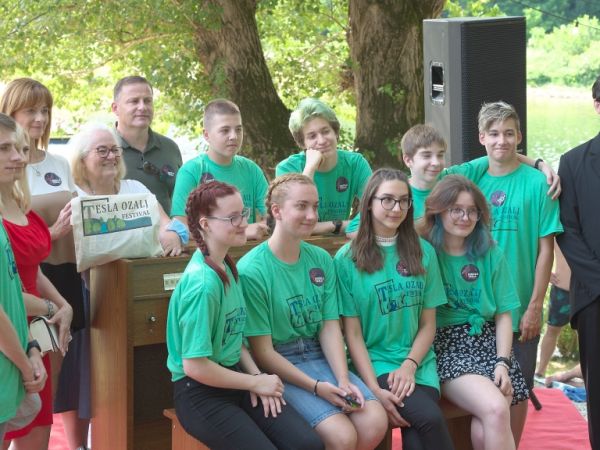 On 10th of July, Nikola Tesla Network together with pupils of Karlovac Music school celebrated Nikola Tesla's 165th birthday in front of oldest continental hydro power plant in Croatia, in the town of Ozalj. Event was streamed on social networks and other platforms.
Pupils were performing electronic music inspired by Tesla'.
Whole event was supported by Ms. Željana Zovko, member of European Parliament and member of Board for Culture.
Image Gallery - click on the image to enlarge
News - All